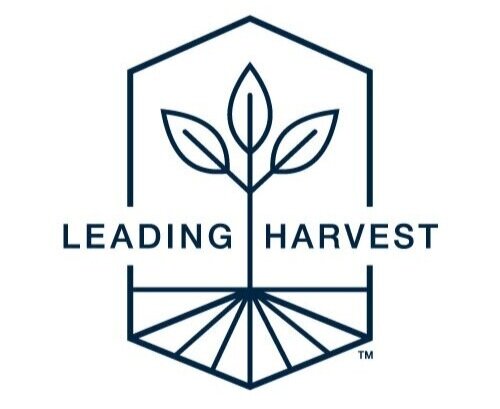 Leading Harvest promotes sustainable farming through a flexible and scalable standard that can be adapted to any size farming operation with any geography, crop type, or management system. Leading Harvest's Farmland Management Standard addresses all aspects of sustainable agriculture from conserving land and water resources to the elevating the people and communities involved, and everything in between.
Leading Harvest Certification Value
An estimated 50% of our planet's usable surface area is involved in agriculture. Nearly 1 billion people work in the industry around the world. Agriculture related business amounts to a $5 trillion industry. Given its size and impact on communities worldwide, participants in the industry of agriculture have a clear responsibility to take steps to ensure that healthy soils, abundant food, and sustaining water resources are available for future generations.
Certification under Leading Harvest's Farmland Management Standard is a credible, globally recognizable declaration of your organization's commitment to sustainability from the ground up. Your certification proves that you effectively manage natural resources, that you minimize waste and pollution, and that you support and improve local communities. It is a badge that represents your dedication to addressing critical environmental and social issues while producing lasting benefits for communities.
Principles of the Leading Harvest Standard
The framework of Leading Harvest Farmland Management Standard can accommodate your unique business landscape and grow with your operation over time. This is accomplished through the 13 sustainability principles that provide the groundwork for the standard:
Sustainable Agriculture
Soil Health and Conservation
Protection of Water Resources
Protection of Crops
Energy Use, Air Quality and Climate Change
Waste and Material Management
Conservation of Biodiversity
Protection of Special Sites
Local Communities
Employees and Farm Labor
Legal and Regulatory Compliance
Management Review and Continual Improvement
Tenant-Operated Operations
Through Leading Harvest's auditing and assurance processes, under the guidance of experienced QIMA/WQS team members, your organization can prove its commitment to sustainability and earn certification under the Leading Harvest Farmland Management Standard.
Why Do You Need Leading Harvest Certification?
· Add value to your products by complying with a globally recognized standard that demonstrates your dedication to sustainability.
· Improve your sustainability position through agricultural best practices.
· Reduce your exposure to risks impacting brand reputation associated with failure to engage in sustainable practices.
· Continuously improve the efficiency of your production processes and management systems while embracing sustainability goals.
Why Choose QIMA/WQS for Leading Harvest Certification?
· Our team with over 30 years of experience in the food industry supply chain is ready to deliver end-to-end sustainability solutions to your business.
· We specialize in food and agriculture industries, with a structure designed to facilitate and expedite complex certification processes and support you every step of the way.
· QIMA/WQS counts with locally experienced food auditors approved for multiple schemes across all food safety, quality, and sustainability areas.
· More than 9,000 satisfied clients at every stage of the food supply chain are proof of the quality, dedication, and success offered by QMS/WQS.